These GLOCK™ airsoft and airgun pistols are Officially Licensed Products of GLOCK. A variety of approved GLOCK models are represented by the selection of CO2 and green gas-operated GLOCK air powered handguns from Umarex USA Airguns and Elite Force Airsoft. Choose from a G17, G18C, G19, G19X, and even the G34. Choose the Generation of the GLOCK model airsoft pistol you desire and be sure to order what you need to make your GLOCK run flawlessly. We offer quality Umarex Steel BBs, Umarex 12 gram CO2, Elite Force Bio BBs and Elite Force Fuel for your GLOCK Airguns. 
3 Items in Grid
4 Items in Grid
List
Officially Licensed GLOCK G42 Sub-Compact 6mm Airsoft Pistol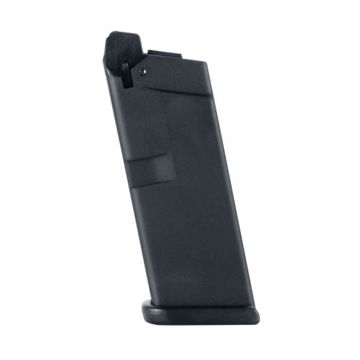 9 Shot replacement magazine for the Elite Force GLOCK G42 6mm airsoft pistol.