Products tagged with 'less lethal'
3 Items in Grid
4 Items in Grid
List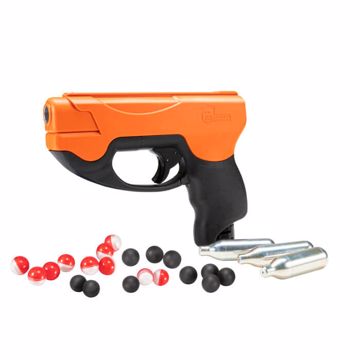 P2P HDP 50 Compact .50 Caliber Pepper or Rubber Ball Personal Defense Pistol Deploys Quickly So You Can Act Quickly.
Be Prepared 2 Protect®, your family, your property, and your life with this .50 caliber pepper round pistol.\
Double action revolver powered by one 12g CO2 capsule. Five round magazine shoots .68 caliber paintballs, rubber balls, or powder balls. CO2 quick piercing screw allows for quick charging. Two bonus magazines included.